Are you selling your home? | In the market for a new home? | Call Kaitlyn today at 575-578-0001

Save up to 25% on Your Move!
Not only is BYCO Moving your best option for local and long-distance moving- we make it easier for you to buy and sell your home – all while saving you money!
**Discounts are credited when you list your home or buy your next home with Kaitlyn Adams – Keller Williams Realty – NM Real Estate License Number: 51839 – Listing and/or Buyers Agreement must be signed prior to discounts being assessed **
We have teamed up with Kaitlyn Adams, a Keller Williams Realty Agent, that will get you in the home of your dreams or help you sell your current home.
Kaitlyn is a Keller Williams Real Estate Agent in New Mexico and services the:
Artesia, NM Real Estate Area Markets
Carlsbad, NM Real Estate Area Markets
Hobbs, NM Real Estate Area Markets
Lovington, NM Real Estate Area Markets
Roswell, NM Real Estate Area Markets
Ruidoso, NM Real Estate Area Markets
Choosing Kaitlyn to represent you, on your real estate venture, not only guarantees you one of the best real estate agents in the area, but she's with the #1 Real Estate Company in the world! You will also Save up to 25% on your moving expenses.* [you could save thousands of dollars]
Our goal is for our customers to always have the best moving experience possible- teaming up with a local Real Estate Agent that holds our same values was a natural step to ensure our customers are 100% satisfied with our services.
Click here to Contact Kaitlyn Adams
Click here to Contact Byco Moving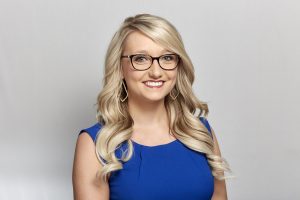 Kaitlyn Adams
Realtor/Associate Broker
Keller Williams Realty
cell: 575-578-0001 | office: 505.983.5151
email: Kaitlyn@kaitsellsrealestate.com
website: RoswellNM.RealEstate
**Listing and/or Buyer's Agreement must be signed prior to discount being credited
Related posts